We recently asked commercial leaders to tell us how often they see different sales skills applied in their organizations. The results, as you'll see, tell us both where teams succeed and where the sales engine often stalls. 
Let's start with the good news. These are skills a majority of organizations demonstrate at least 50% of the time (shown in orange). As you'll see, most sellers work hard to put together deals for customers and to keep other stakeholders such as marketing or operations on board with their plans: 
Leaders are also optimistic about the relationship building and process aspects of the sale: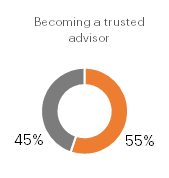 These seem like seven important skills to have. Now look closely at the list. You'll notice something missing: these are skills best used to serve existing customers and existing demand. These are not the most critical skills for finding new customers and generating new business. 
When it comes to  teaching for differentiation and generating momentum with the customer, sellers start to struggle (notice the majority shifts from orange to gray):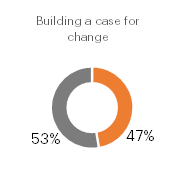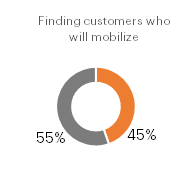 The hardest skills to master, given how rarely they appear, are around driving urgency and teaching customers something new about their business: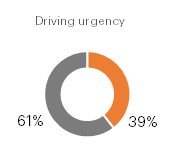 At Challenger, we find these two activities; driving urgency and teaching customers, to be part and parcel of the same thing: you can't drive urgency unless your customer feels that they are missing something in how they approach their business.   
What does the absence of benefit cost?
The goal of a powerful sales experience is to change a customer's mind and help him/her do something new that will benefit his/her business. One reason sellers struggle to do this is because they lack appreciation for what the different benefits in their solutions might mean for this customer. One way to internalize the meaning of benefits from a customer's perspective is to think through what their absence implies. And while this is often presented as a fairly sophisticated exercise, it can also start somewhere easy.
For example, let's say the product is more reliable than a competitor's. Think through the hidden cost of purchasing something less reliable. It could mean an increase in defects, needing to shutdown a production line, more accidents, an increase in the number of customer complaints, etc. Asking these questions and capturing the thinking is a good first step to build a seller's confidence in presenting insight to that customer.
If you are interested in assessing how your sellers stack up against others, you can take the survey here. We will then send you a report that compares your responses against others at different organizations.